So our final pitch was a Kourtney Kardashian store opening of her store Dash in NYC. My part was theme and decor, I really liked doing this project so I posted my portion.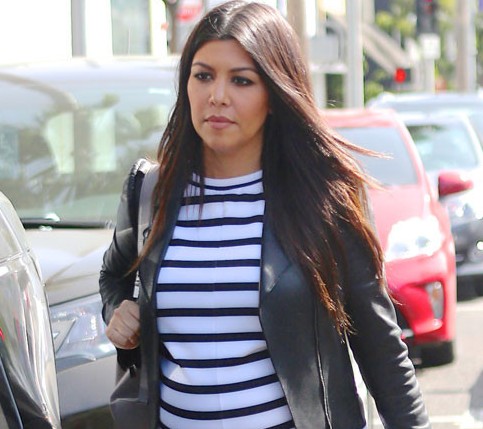 Busy streets, hailing cabs, in a glamorous city that never sleeps, socialite, Kourtney Kardashian's store opening in New York City will personify the city at its finest. The opening party entitled "A New York Dash," a play off the phrase "A New York Minute," will include a New York City club vibe fit for a socialite. This theme is recommended therefore the detailed extent is concentrated on this party theme. A metro card will be the invitation sent out to guests, capturing a New York City feel from the start. Couches and black framed mirrors will be places sporadically maintaining a casual feel tying in the stores type of décor. Black tables will have a center piece of different New York City street signs on them. An ice sculpture, reading "DASH" will also be at the event marking the high point for the client. P.I.N.K. Vodka will be sponsoring the event, therefore dashes of pink will be used at the event as well adding color, femininity, and highlighting the sponsor. The DJ table will be pink, as well as the run way area. Outside the store will also be a pink carpet for press and photographers. Spotlights and strategic lighting will be used creating a club/lounge environment, making this party opening memorable and professional. At all party themes a big light was selected to circulate into the sky marking the store opening.
As the holidays approach a phrase from Santa, "Dash Away Dash Away Dash Away All," preludes to the theme for a second option for the store opening party, "Dash Away Dolls." The Kardashian sisters often refer to the associates and friends as dolls and the word Dash ties in their last name simultaneously keeping a holiday theme. Guests will be invited through miniature stockings containing invite information as well as a Dash fragrance sample. Arrival of Kourtney Kardasian in a horse drawn sleigh to Central Park will draw attention to the guest of honor and create a memorable experience for her, the brand and the press. Selected press will mingle with models and guests and merchandise of Dash is displayed on models giving a greater opportunity for people to become more familiar with the products.
Fake snow will flourish throughout the grounds creating a wintry holiday event, bringing attention to the merchandise with a clean background, and limited distraction. Golden bells sporadically placed throughout the premises will engage in the theme without making the event too theme-like or lose the reasoning for the event. An ice sculpture ties in with this theme for the event as well, in the shape of "DASH," promoting the store name. Bacardi sponsoring this themed event allows for guests to enjoy a mojito bar. A few tables will be positioned to give guests the opportunity to sit; centerpieces at the tables will consist of small candles. White sheer draping under a tent will generate an elegant sense outdoors embracing the theme once more. Lighting placements and uses will produce a professional atmosphere, best showing the merchandise, and providing adequate lighting at night due to the time of the event. White candles and select Christmas lights will be positioned contributing to the mood.
Chic and sleek is the third option for the store opening event. Crystals and ice will be used, forming a sophisticated ambiance through simplicity. Invitations contained in ice that must be broken to retrieve the literal invite will be distributed to invited guests. This event calls for a very exclusive guest list limiting to selective press and media, therefore there will be a black carpet outside the store for photo opportunities and interviews before guests and selected press enter. Models will walk the cat walk down a transparent elevated runway, to the music off an ice cubed DJ table. Crystal chandeliers will illuminate the party in an elegant way. P.I.N.K. Vodka will also sponsor this themed event, serving drinks will "Dash" shaped ice cubes as well as "K" shaped. Tables for seating, as well as high tables for standing will have centerpieces of vases with pearls and crystals in them.