...Alot of these trends have always beeen my favorite. However now I'm sure people won't make as many comments, or give me looks....cause here's what's in.....
THE HIGHLIGHTS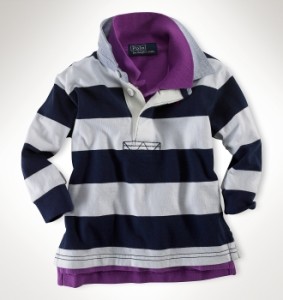 Stripes have always been a favorite...put a stripe shirt with a military jacket or cute blazer and even and open knit scarf.
2. Sexy Shorts
Sexy shorts or "hot pants" are all over the spring 2010 runways. Even with tights you can pull these off. It's good to balance the ensemble with a longer open vest-like jersey or sweater. By picking a conservative top, this look won't raide eye brows, only turn heads :)
Leather, leather, leather, very in and also embellishments such as zippers.
4. Printed/Patterned Pants
LILLY LOVERS!! we're in Luck
Florals, stripes, graphic prints, bright or subtle, skinny or wide leg; an assortment is accepted with this trend.
5. Knee-High and Over-the-Knee Socks
I Have Always Been In Love With Knee-Socks. Then again I always loved a school uniform look with a blazer

.
You can work them with shorts for this year's trends!
A throw back and an easy outfit!
Well, easy for the city but do not assist my 5'2 status.
Slouchy, loose...derived from the '80s. This year an assortment of fabrics will spice them up and make them modern.
This goes with anything. Way cute to always do a play on femininity and masculinity, Mary-Kate And Ashley Olsen's line Elizabeth and James line demonstrate this in a form of art, it is done so well. Seriously check it out.
10. Sheer Blouse
Add sheer to any outfit to make it unique or when you need a little something more.
I did a paper on this recently.......
Spring 2010 colors counteract as well as compliment each other through extremities of shades. Neutrally earth toned beiges, slate blues and stone hues derived from a wood, sand, and water themes impact spring 2010. Nature takes its course on fashion through muted tones providing a clean style of simplicity to work off of incorporating other styles from the season.
Classically tuned, reminiscent of brown and lacquered violin shades are also worn with moss and blue adding dimension. A haziness clearly forms from a harmonious morning dew inspiration of soft nude shades incorporating lilac and pink carnation colors. Sunny tones beam into spring with the use of greens, yellows, and coral hues as well as brown, orange, olive, and intense black.(Living Color).
Virginal tones of pastels and whites are shown with hints of bright tones. (Living Color). Thin black outlines of garments are also used as a defining point of spring 2010. Dark colors are counteracted with pastels such as the combination of black and light pink, or light green and brown. (Living Color). Style Sight marked fluidity and soft hues making use of sea green, grey, stone, and yellow as season fashion trends. (Style Sight).
Aquatic and mineral based tones ranging from aquamarine and purple are set against sandy tones as well, (Fashion Snoops) "Texture and simplicity," is created through this trend. To compliment the fragile shades of spring 2010 fruit-inspired colors bring freshness to the spring season, with the use of watermelon pinks and limes. Balancing along bright apparel "strobe light" colors, and such as green and orange clash their way into spring providing a free-spirited spontaneity.
Assisting the purity and femininity, chiffon's lightness and transparency is a popular fabric for spring 2010. An alternative to chiffon is silk charmeuse contributed an unmatched-shine quality. Mesh transparent material as well is exposed through a "raw aesthetic" look working well with the following of the earthy toned trend.
Overlaying is a style presented in the spring of 2010 by using lace or organza, on a dress can make a stiff yet sheer look with layers as well as execute the trend of tiers and ruffles. (SOURCE).

Masculinity meets femininity; hidden details are added to apparel in women's lines adding feminine touches to baggy clothing.

Tropical wools provide a relaxed masculinity to sleeveless jackets. (style sight). A

chic sport appearance is portrayed with grays, browns and a deep aqua. Light casual parachute silk fabrics are breezy for the season as well as skirts with large and stiff pleats at the hip line creating an angular silhouette.

Fitting in tune with this look bell sleeves, high waisted cuts, and making the use of belts can contribute to this trend. (Style Sight). Bright hues contribute to the "blocky" effect. (Fashion snoops).

Openwork knits or crocheted pieces involving strong craftsmanship provides the "transparent" look that dominates the whimsical season. A web look, open necks, loose shapes as well as wide sleeves with fine knits is a look cut out for the season (Style Sight).
Brocade and jacquard indulge in jewel tones with metallic playing into many styles for 2010, spring. Metallic adds dimension and character to pieces.

Cellophane finishing is also used providing metallic shiny appearances on fabrics.
Leather is also a trend carrying on through the season Stonewash denim and bat-wing sleeved tops of denim derived from the 1980's resurface in 2010. (Style sight).

Like colors and fabrics for the season, details are contrasting as well amongst themselves.

Bejeweled, sequined pieces shine on fabrics adding dimension, defining character.
Kangaroo pockets requiring a generous amount of material, bows, tiers, ruffles, and fringe are added to garment pieces creating a layered, or a material over material look. Just as metallic dark colors, and leathers intertwine within the virginal colors, zippers and metal rings are added to details of garments (Fashion snoops).