Pardon me
while I dote on for the next few weeks about footwear, from flip flips to seven-inch couture heels...
I recently had a foot operation correcting a slight deformity I was born with... in layman's terms bunions!
I did not know it was possible to be born with such things... but in terms of bones and joints, my bones are too long for my feet causing them to jam into the joints forming a bump on the side.
The problem this caused
before the actual pain that evolved was that my feet were always wide... and any lady who loves shoes... can fathom the pain of not being able to wear the one's you want!
So finally after these procedures ...
I will once and for all
be able to
slide
my newly slimmed foot into a Chic
Stubbs and Wootton
,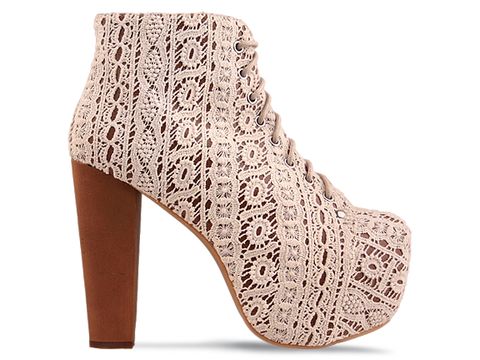 and the list
goes on...with no pain...
...just
Strut Potential