If you are short on space or want to get crafty- build your planters vertically and create a "green wall"
You're guest will feel the zen the moment they walk in
Add a little zest to all your rooms.
Color and brightness add vitality
Make a lemon centerpiece
and incorporate a floral display
By adding a little plant here and there you can also add them to your dishes and kick up your adulting game to a whole new level
From the kitchen to the living room, open doors, and fresh plants will wake your place up.... but the bedroom deserves a breath of fresh air too
Your new heaven-sent mattress, is here:
(cue the Hallelujah chorus)
BUILT WITH PREMIUM MATERIALS FOR A BETTER NIGHT'S SLEEP
"Three layers of high quality foam deliver cooling bounce, contouring pressure relief and core support for amazing sleep, night after night."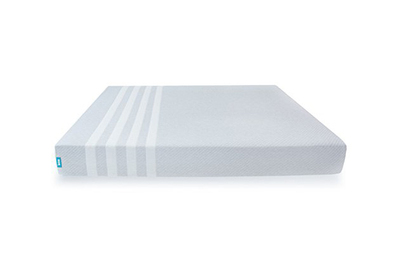 Leesa
Leesa's soft but supportive foam mattress has better cooling, edge support, and a nicer cover than the competition, for a fair price. The return window is 100 days when buying direct but 30 days via Amazon.
Plants not only had cleansing vibes to your living room, but can also have a calming affect in the bedroom
Drift off into your slumber of wonderment
surrounded by plants to make you feel like you're in a luxe resort in Bali
CHIC SPRING BREATH

Leesa was started with a simple goal in mind: to help people sleep better.
Expertly crafted to create a luxury feel and look that appeals to every body.
Exclusively online. Ships free, compressed in a box. Try it for 100-nights, risk free.
One mattress donated for every ten sold.